Name: Marie
Age: 16
Gender: Female
Location: Murrieta, CA. If you don't know where it is, it's pretty much halfway between LA and SD.
Occupation: School?
Fave bands: Bauhaus, The Meteors, Guana Batz, Demented are go, Batmobile, Dypsomaniaxe, The Quakes, Christian Death, Specimen, 45 Grave, Joy Division, The Cramps, Johnny Burnette, Gutter Demons, The sharks, Rezurex, Nausea, X-ray Spex, The Polecats, Gene Vincent, Los Straightjackets, Klingonz, Link 80, Johnny Ace, Godless Wicked Creeps, Mad Sin, Man or Asto-man?, The English Beat, The Damned, t.s.o.l., Hellbillys, Cab Calloway, The Creepshow, La Banda Skalavera, The Phenomenauts, Bill Haley, 7 Seconds, Ausgang, Alien Sex Fiend, 7 shot screamers, bad manners, Frenzy, Portishead, Calavera, and the Astounding Roy Gorbisons.
Aside Psychobilly, I love Deathrock, Batcave, Gothrock, Rockabilly, Ska, , Post-punk, Swing, Surf Rock, '77, other punk (mostly old), riot grrl, Trip hop, and horror punk.
Relationship status: Single.
Tatoos/peircings: 13 piercings, and I'm too young for tattoos. I'm going to wait until I'm 18 for tattoos and go somewhere good insead of having someone I know give me a one now.
Hobbies: I like photography and politics an awful lot. Other than that, I like going to shows, thrift store shopping, pin up photos, swing dancing (although I'm not so good), music, and really stupid drunk photos.
How cliche of me.
Anything else you'd like to say: Anyone going to see Los Straightjackets and Big Sandy on the 12th?
Nekromantix on the 13th?
I'm pretty hesitant about deeing nekromantix. Their fanbase isn't so good and they aren't the greatest, but the opening bands are fabulous!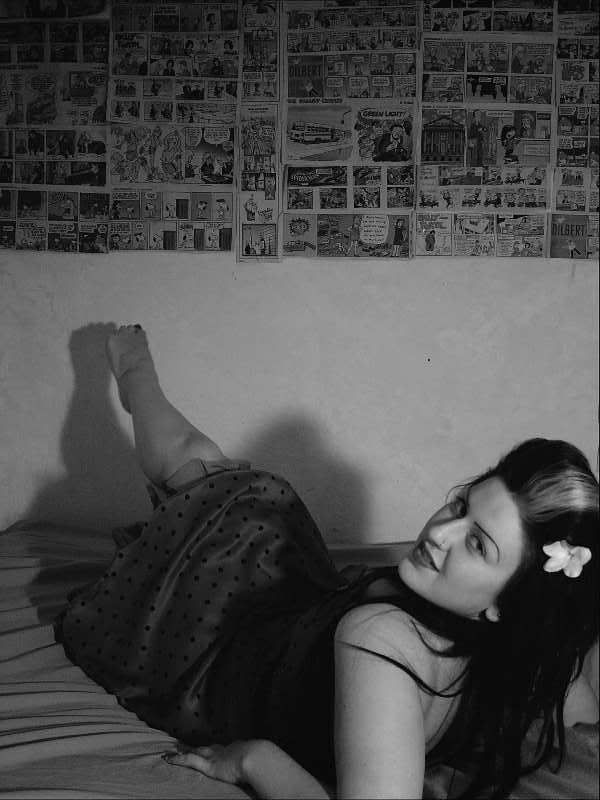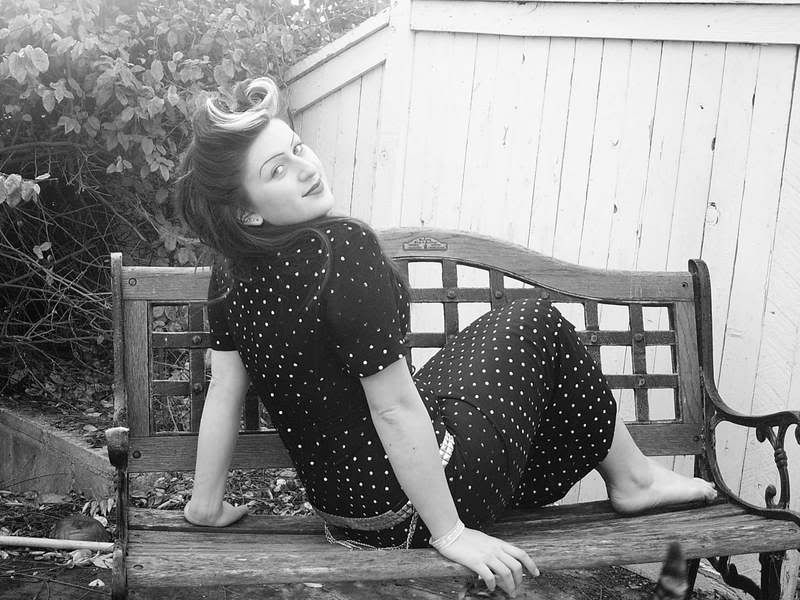 After Calavera, I look like a beast, sorry haha.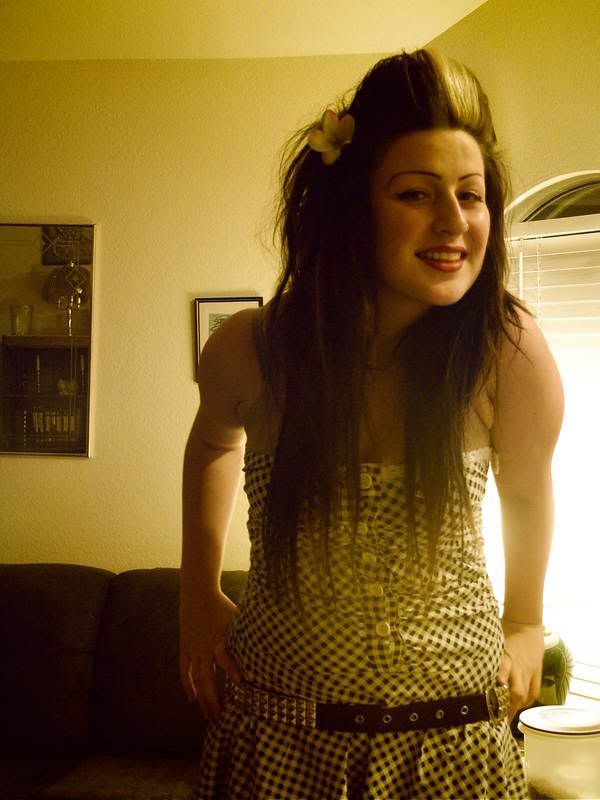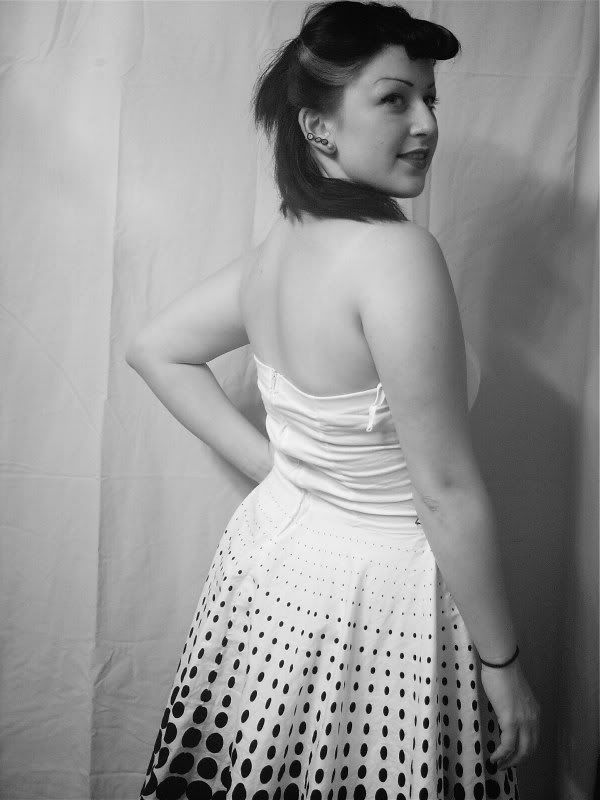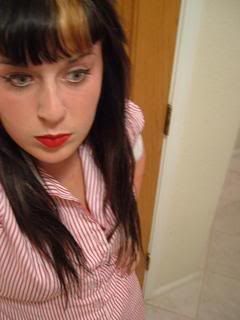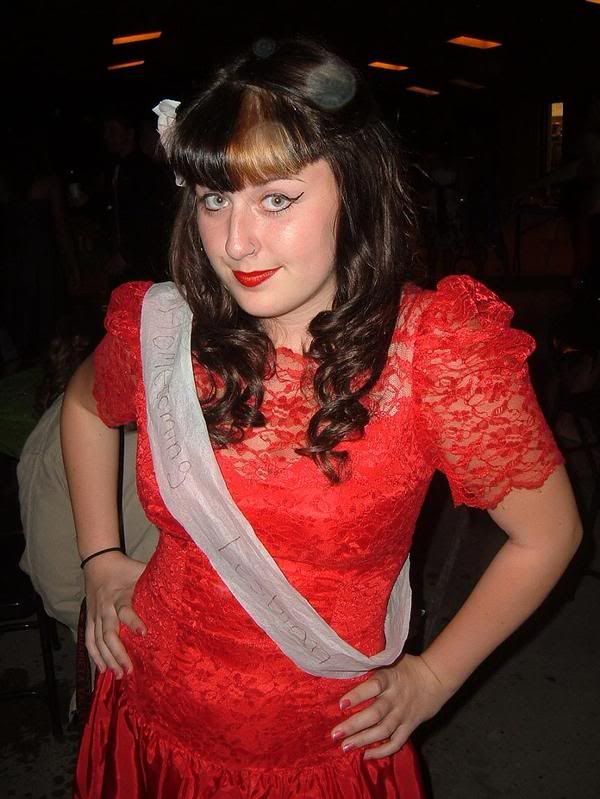 At Homecoming